The Potion is my small "ice breaker" game published by Foxmind in autumn 2018.
It is a very simple game, but with a lot of replay value, since how it enfolds depends a lot on the group of players.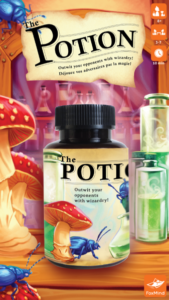 Reviews:
I made a design diary for the game on Board Game Geek.
It was published in an abstract version by Steffen-Spiele in autumn 2017: